"Double 11" is coming! tune tune Tmall flagship store to "11.11 peak poly benefits" as the theme, ready for consumers thousands of value-added products, and joint brand offline store full promotion, to break last year's sales, a new high.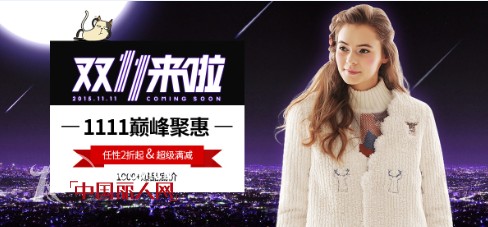 Clothing potential, thousands of products against the "double 11"
Last year, "Double 11", tune tune women's breakthrough in previous years, sales, and achieved a good record. This year, in order to allow consumers to have a more adequate shopping choices, but also to avoid double 11 burst out during the sales led to out of stock, tune tune women's clothing from the beginning of this year to start the relevant planning and development work.
November 11, 2015, tune tune women's clothing will have thousands of products for sale, some of which have been pre-sold on October 13. As soon as the third wave of new products in winter 2015 arrives in advance, more than 140 models of winter 2015 new products will be sold on the "Double 11" day, when consumers can purchase the latest tune-up version at 50% off. In addition, tune tune Lynx flagship store also prepared for consumers, "Overseas Tour Awards", "Swiss watches", "tune tune fashion shoes package" and a large number of customized brands of small gifts, generous gifts, not to be missed.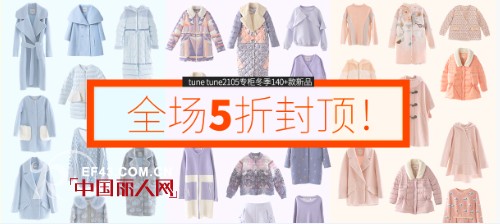 Double pre-sale special 11, double the deposit more favorable
Currently, tune tune Lynx flagship store "Double 11 pre-sale special" is still in progress. Brand party said that the tune tune brand selection of a large number of popular models to participate in pre-sale items, from October 13 - November 10, consumers can pay the deposit to be booked in the "double 11" day and then pay the balance. The "double deposit" marketing strategy for pre-sale consumers can bring more concessions.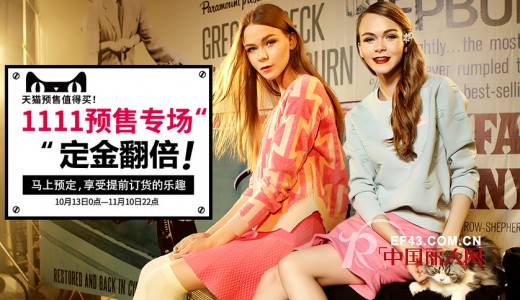 Online and offline joint, brand mobilization
This year's "Double 11", tune tune is still using last year's online and offline joint promotions, online sales mainly to Tmall platform, and Jingdong flagship store, the brand micro-channel (WeChat: tunetune) in the official shop joint promotions, line Sales under the tune tune brand national outlets, joint brand stores to promote products. Customers can tune tune stores to try products, experience the product, and then choose to buy platform according to their needs.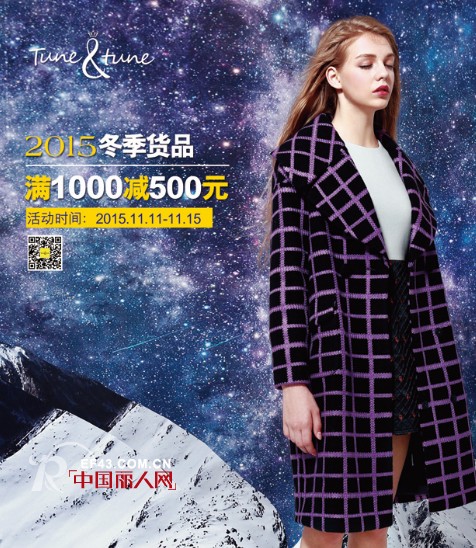 About tune tune
As an e-commerce hot ladies brand , tune tune has always attached great importance to product design and customer experience. Tune tune is not just fashion. Tune tune pays attention to the individual and the heart. It hopes to pass on to the women's self-confidence and initiative Attitude of life, to encourage women to go beyond themselves, to become infinitely possible "another me" (another me).
As a core brand of Shenzhen Yuan Yuan Square Fashion Co., Ltd., tune - up began on the Internet. With the brand 's ingenuity, tune tune has become a popular online women' s brand in less than a year. In 2014, tune tune entered the business mode of "online and offline integration". At present, brand outlets have been stationed in more than 10 central cities such as Beijing, Shanghai, Shenzhen, Guangzhou, Wuhan, Nanjing, Hangzhou, Kunming, Chengdu and Chongqing , Franchise stores all over the country. This year's "Double 11", Shenzhen Yuan Yuan Square Fashion Co., Ltd. in addition to tune tune brand, the company's MIRRORFUN and CALLIVON two women's brands will also join Lynx "Double 11 Global Carnival" (Join the video hyperlink: /v.youku.com/v_show/id_XMTM3NzYyNDcxMg==.html?from=s1.8-1-1.2), to provide consumers with more high quality and affordable fashion choices.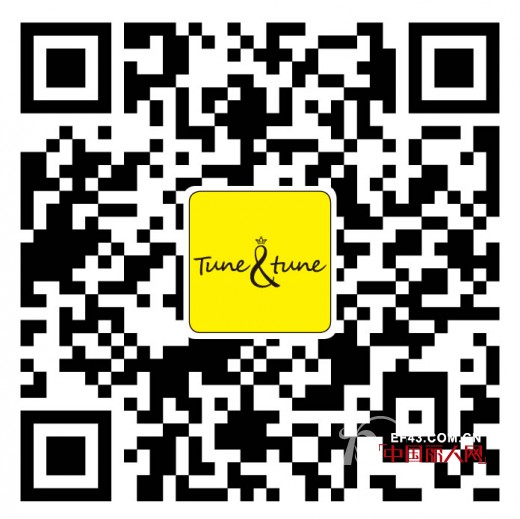 Jiaxing Shenran Trading Co.,Ltd , https://www.changepose.com