Sponsored by China National Textile and Apparel Council, Qingdao Municipal People's Government, Qingdao Municipal Bureau of Industry and Information Technology, Qingdao West Coast New District Management Committee, Qingdao Jimo District People's Government, China Garment Association, China Textile Industry Federation circulation branch, China Fashion Design Supported by the Association of Teachers, Shandong Textile and Garment Industry Association, Qingdao China Textile Yilian Fashion Industry Investment Group - Oriental Fashion Season · The 19th China (Qingdao) International Fashion Week Salute Ceremony, September 10 in the main show Qingdao The Oriental Fashion Center (West Coast) staged.
At this ceremony, the partner Shinia brand, as an advocate of global business men's wear, took the opportunity of participating in the Fashion Week and vigorously promoted the "business and tourism culture" in China. Shinia hopes to continue to deepen the cultural connotation of business travel, promote the extension of the Shinia brand, and strive to have a place in the global business men's wear market.

Shinia is a well-known men's casual wear supplier in China. It designs and manufactures men's business and leisure business and apparel accessories. It sells the Shinia brand through the company's 26 distributors and distribution network of more than 100 department stores. Clothing, Shinia's products are sold in more than 1,200 Shinia stores in 21 provinces, 5 autonomous regions and 4 municipalities.
Shinia insists on market-oriented, marketing as the leader, products as the main line, quality as the focus, and management as the core. In the future, Honia will implement the "county-level market leader" and the "channel sinking" strategy, and fully implement the concept of "curving beyond", and then realize the rise of big names.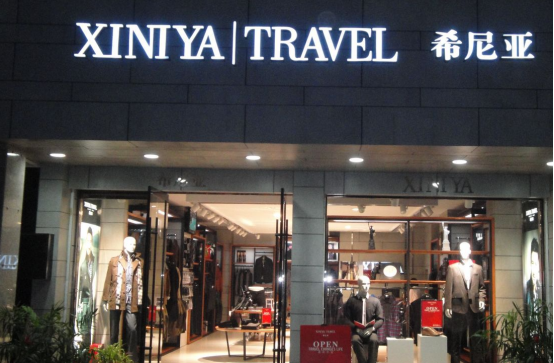 Finally, I wish the Oriental Fashion Season·The 19th China (Qingdao) International Fashion Week has come to a successful conclusion!
At the same time, I would like to thank Shinia, Han, FORDOO, FASHION SHOW, ARSMO Huahan® Plastic, Tea Language, Private, China Mobile and Super Speaker (in no particular order) for their support.
Solemnly declare: the text content of this article is provided by the brand side, only for the purpose of transmitting more information, the authenticity of the article please be carefully verified by the viewer! If there are resources that infringe on your rights, please let us know and we will delete them in time.
Metal Plant Pots,Colored Decorative Pot,Metal Pot For Plants,Metal Pot Round Shape
J AND F COMPANY LTD. , https://www.jnfgardening.com