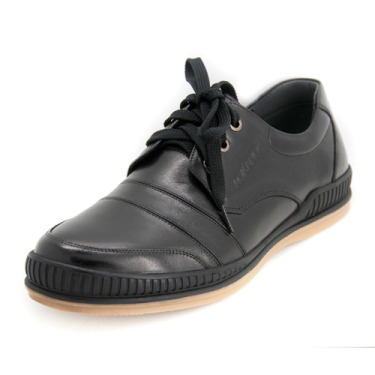 For Aokang Group, a large exporter of leather shoes in Zhejiang, this question is well answered. Li Haijun, head of the Aokang Group's Ministry of Foreign Trade, said that their companies insist on taking advantage of foreign trade instead of taking the road to expand foreign trade, insisting on positioning high-end and implementing the Aokang brand's globalization strategy.
Aokang Group exported more than 3 million pairs of leather shoes last year, with a total sales volume of more than 500 million US dollars, an increase of 20% compared with 2010. Li Haijun said that if the Spring Festival is excluded, the group's export growth will be around 10% in January this year. It is estimated that the annual export of various kinds of leather shoes will be 3.5 million pairs, and the sales scale will reach 60 million US dollars.
Li Haijun said that Aokang will stick to the high-end line this year. Currently Aokang's customers are mainly in Europe. After the EU lifted anti-dumping duties on Chinese leather shoes last year, Aokang's orders grew rapidly. Like Okon's largest customer in the European Union, GEOX (the top five global casual shoe brands), last year's orders increased by more than 50% from the previous year. . Sixty, Camens and other brands from Italy and Germany are talking about this year's cooperation with Aokang. It is expected that orders will increase by more than 10%. In addition, Aokang will also develop new customers in North America and Southeast Asia, and strive to enter the local mainstream market.
"Regardless of changes in the European and American markets, the mid- to high-end consumer groups are still there, and some companies can't just withdraw. Aokang will be able to win these shares a little." Li Haijun said that at present, Aokang's leather shoes export unit price is 20 US dollars / About double, it is twice as expensive as other leather export enterprises in Wenzhou.
Women's Winter Slippers are one of our hot sales,which covers two collections:
• Women's sheepskin slippers.
Our sheepskin of slippers are mainly Australian sheepskin , whose fur is much softer ,cosy and fluffy.
• Women's cosy slippers with faux fur
This collections are with low cost to meet different market.
Even same styles, we could make in different materials to meet our clients' need.
Feel free to contact our sales, we could help you solve the problems, and make women's winter slippers fit your markets.
Women's Winter Slippers
Ladies Black Sheepskin Slippers,Ladies Shearling Slippers,Sheepskin Slipper Boots Womens,Sheepskin Slipper Boots Ladies
YANGZHOU JNP IMP.&EXP. CO.,LTD , http://www.jnpshoes.com