Lead: In 2012, the Diamond Daqing from the Olympic Games to Queen Elizabeth was destined to be an excellent opportunity for London to return to the fashion capital of the world. Fashion military style, elegant British style, exotic folk style, and Victorian wind can quickly confirm the four major trends in London fashion week for autumn/winter 12/13.
Key Fashion Trends for London Fashion Week 2012: Trendy Military Style
This trend of fashion military style we can confirm that it is an important trend in autumn and winter 12/13, on this point we have just ended last month in Paris and Milan Mens Week, New York Fashion Week and London Fashion Week can be confirmed. London's T station has the same military style as last week's New York show field. It is also the beauty of military uniforms given to tailored coats, jackets, dresses, or other items by precise tailoring. Of course, it combines details such as brass buckles, functional pockets, and military epaulets, and colors cover khaki, navy, and burgundy colors. From London's McQueen Haute Couture style to Unique's most practical uniform style items, the London show has finally returned to the mainstream trend.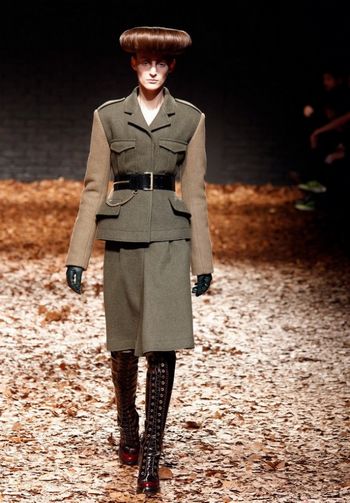 McQ 2012 autumn and winter women's clothing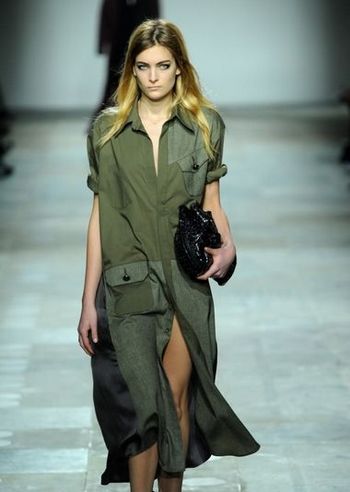 Unique 2012 autumn and winter women's clothing
Key Fashion Trends for London Fashion Week 2012: Elegant British Style
London has shown an elegant and mature side in this season - the elegant lady style is returning again. Obviously, elegance and creativity do not contradict each other. Perhaps designers realize that only aesthetics that return to classical or mainstream can have a place in the international arena. The London show has repeatedly presented an image of an elegant lady or an enduring female image created in a single product. Whether it is the elegant lady of Jonathan Saunders who combines elements from the 60's and 70's, or Roksanda's sporty and elegantly tailored women's style, elegance has never left.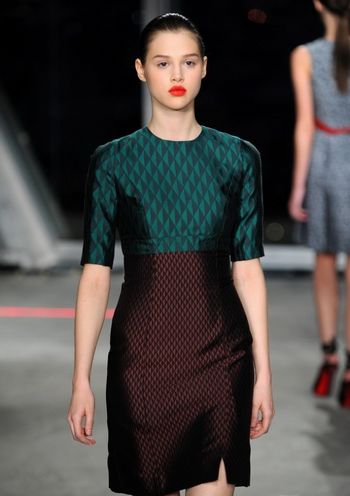 Jonathan Saunders 2012 Fall Winter Women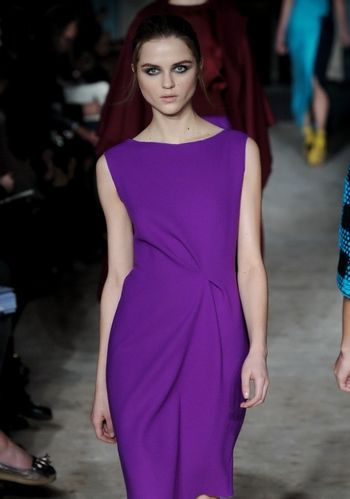 RIlincic Winter 2012 Women's Wear
More Fashion Week Reports: Autumn/Winter 2012 Fashion Week Specials
Function pager_path_getFullURL(currentPage, pageSize) { var seoPagerView = "true"; if (seoPagerView == "true") { var searchPagerView = "false"; var noPagePre = "false"; var pageExt = "/"; var param = " ";var fullURL = ""; fullURL += "/article/4adb725235c3cd0a0135c76fb2610362/"; if (searchPagerView == "false") { if (!(currentPage == 1 && pageExt == "/")) { if (noPagePre == "false") { fullURL += "p"; } fullURL += currentPage+pageExt; } }else{ var paramSign = (fullURL.indexOf("?") == -1) ? "?" : "& ";fullURL += paramSign+"page="+currentPage+param; } return fullURL; }else{//Common page path var param = ""; var path = "/article/4adb725235c3cd0a0135c76fb2610362/"; var paramSign = ""; If (param != null && param != "") { paramSign = (path.indexOf("?") == -1) ? "?" : "&" path += paramSign; path += param.replace( "&",""); } if (currentPage != 1) { paramSign = (path.indexOf("?") == -1) ? "?" : "&"; path += paramSign; path += "page="+currentPage; } if (pageSize) { paramSign = (path.indexOf("?") == -1) ? "?" : "&"; path += paramSign; path +="pageSize="+pageSize; } return path; } }
Previous 1 2 Next
Silicone knuckle protection: helps protect your fingers and back of the hand from impact and injury
Palm padding: overlaying lining layer reinforces high wear areas of the palm
Inside lining protection: provides protection against cuts
Kevlar stitching: provides maximum strength
Heat-resistant wrist guard and fastener: secures the gloves while allowing for quick removal
Electric Shock Gloves,Electric Gloves,Electrical Safety Gloves,Electrical Insulated Gloves
Dongguan Caisi Industry CO.,LTD , http://www.ovimosports.com