Environmental protection, comfortable wearing feeling is offside juvenile equipment has been pursued, in order to allow young people to wear more healthy, more environmentally friendly, more comfortable clothing, offside juvenile installed in the style of design, fabric selection, workmanship, quality inspection, etc. To start with, to create the ultimate feeling of comfort. Offside teenager equipment is mainly aimed at gradually entering the adolescent group of adolescents, children of this age are generally lively and active, like sports, the quality of clothing is necessary to protect, but also light, comfortable, convenient for all kinds of activities. Offside youth installed in the design of the pursuit of simplicity, light, in the entire product line, sports accounted for 40%, ideal for young people to carry out sports. Fabric choice, Offside Junior preferred cotton preferred comfort and good quality fabrics, so that the overall comfort greatly improved. Into the production workshop, the offside juvenile equipment on the work requirements are also very high, every procedure has a very high standard, must undergo a rigorous inspection to warehousing. Offside juvenile equipment according to the requirements of high-quality production, pay attention to quality and reputation. Guangzhou Offside Garments Co., Ltd. (Offside) Offside online consulting: http://zs.ef360.com/Items/offside Add: Jia Jun Industrial Park, Jiahe Street, Jiahe Street, Baiyun District, Guangzhou, Guangdong, China Tel: Fax : Website: http: //
This is a super cute pair of Wedges Shoes. The wedges would match a dressy or even a casual ensemble perfectly! Soft and beautiful, so the color more choose meter white, khaki, pink and other soft colors, shoes with a round head style, popular elements, with bows and flowers to embellish, highlight the sweet style. Fashion and New design shoes and just New Arrivals shoes.
The girls wedges size ranges are suitable for the size 28-35#, many children between the ages of 8 and 12 are so self-conscious that they begin to focus on what others think of them and become more concerned about their image. So they all have their own unique opinions about brand clothing and brand shoes, which they attach great importance to on this aspect. So designers in the design of this shoe had better be the soles are more anti-skid and wear-resistant, in all aspects of materials and design ideas should also be considered.
The shape design of big children's shoes should first consider its function and hygiene. The older children are in the period of rapid physiological development; they are more active and sweat easily. Therefore, Large-base modeling, from the shape of the children of this age reflects the naive, lively nature.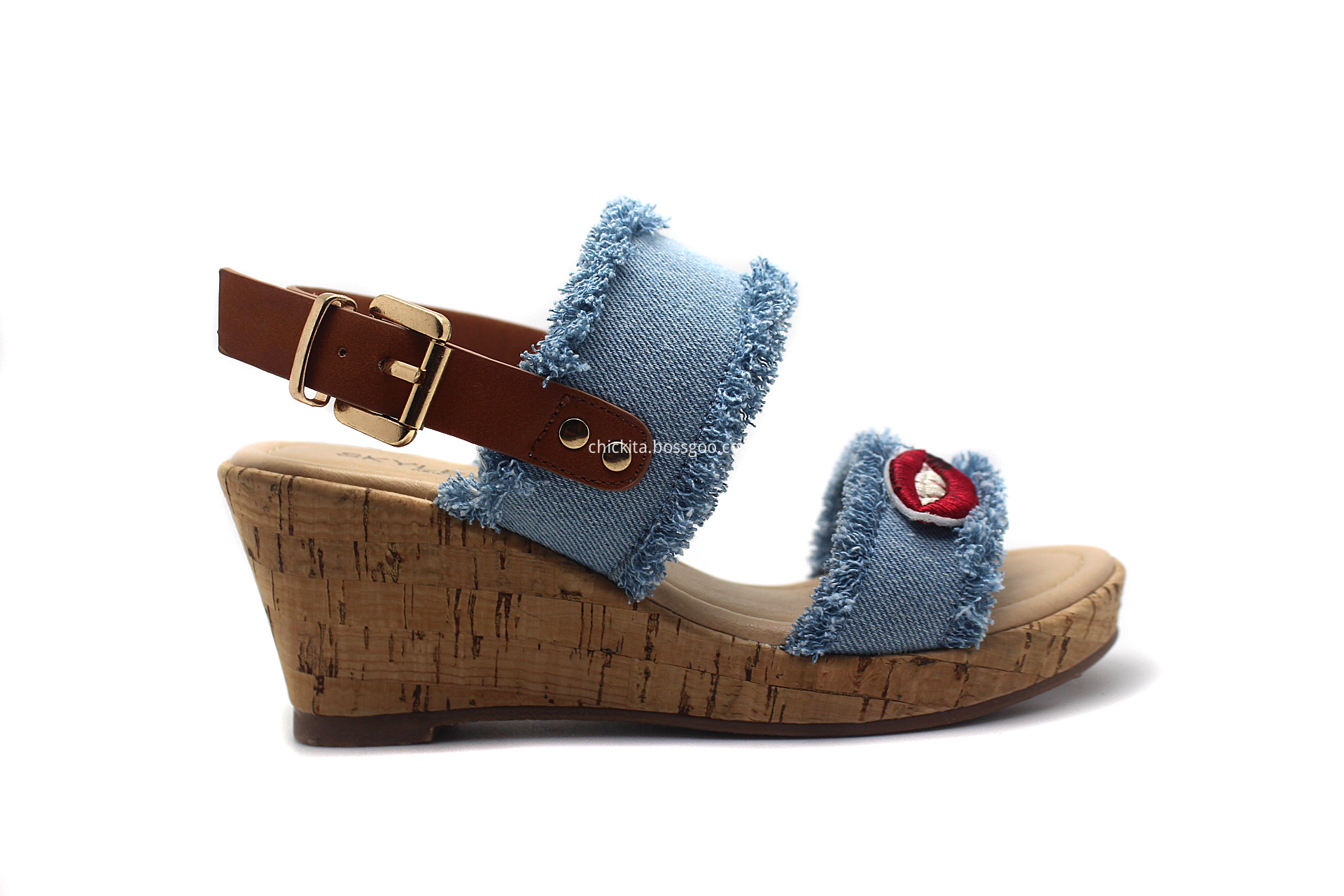 Girls Wedges Shoes
Girls Wedges Shoes,Black Girls Wedges Shoes,White Girls Wedges Shoes,Wedges Shoes For Girls
CHICKITA Trading Inc. , http://www.chickita.com