Mother and daughter battle, waflow water flower franchisee success tips - visit waflow flower Quzhou outstanding franchisee Yu Jin golden flower girl
In the waflow water flowers () Many outstanding franchisees, there is a franchisee is very special. They are a pair of mother and daughter partner, the daughter front-line command, mother behind the scenes strategy, and waflow flowers grow together for 12 years, deep qualifications, strong performance. They are the outstanding addition to Quzhou City, Yu Jinhua, Zheng Yuan mother and daughter.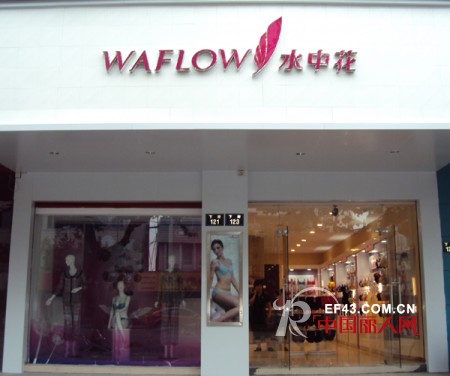 Daughter: Zheng Yuan
1, Zheng Yuan Hello, after graduating from college where you took over the entire waflow flowers () underwear store business, talk about the whole course, right?
Have a lot of dreams when I was a child, and I did not even dream of becoming a mayor, but I did not expect to do underwear. Mom from my high school started waflow water flower shop, the impression that time is a relatively small store. Perhaps it is monasteries, I also have nothing else hobby, so every summer vacation, winter vacation to the store to help look at the store. At the beginning not, but also more shy, to help customers try on underwear, the customer did not feel sorry, his face has been red with red apple-like. After the gradual adaptation, I feel very normal, and when I help customers choose a suitable underwear, looking at the satisfaction of the customer to leave, my heart ç"­ mention how happy. Later, I went to Hubei to go to college and read tourism English major. After I graduated, I was thinking of working outside. However, I would like to stay with my mother. I also like to open a shop. I stayed behind to take over the business of my mother's underwear shop. I have been doing it now.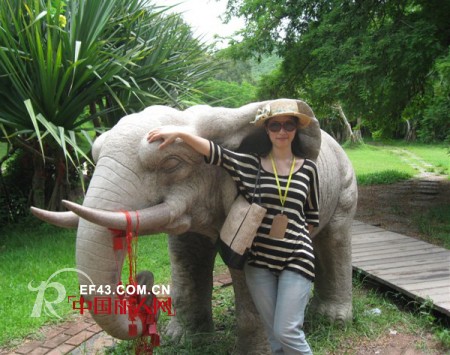 2, as an 85-year-old girl, to operate 3 underwear shop, is not an easy thing to share your secret to shop.
I am optimist, good attitude, temper is also relatively straightforward, do not like to hide tuck, what is directly expressed, so my heart will not accumulate too much negative emotions, including stress. So stress will naturally have, but I have been transformed. Shop is a happy thing, because this is my own love of the cause, looking at the dazzling array of products in the store, will feel happy, watching their own sales and creative activities created by each activity, will feel great sense of accomplishment .
3, talk about your mother, at work, how are you partner with the mother, achievements of this career?
First of all, my mom is my best friend and my best friend. Mom knows me best, I have everything to tell her, college so far across, we also call each day, we have a deep feeling, so I later came back with her side; at work, she is a good teacher, Hand in hand taught me to shop, my mother vision, valued products are sure to sell well, and do things also courage; life, she seems to be my sister, she is a fashion love stinky mother, is also first-class food A stick, it can be said no less than five-star chef. In my heart, my mother is on the hall, under the kitchens typical template is my role model!
4, for the management of a small kingdom of underwear, what the future planning?
I will open the underwear shop as I have been pursuing the cause, I will step by step to do a good job of this business, continue to shop, and constantly expand their own team, hoping to leave some in this circle about their own voices, Ha ha.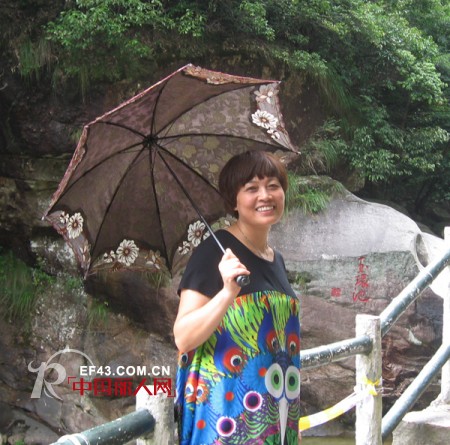 Mother: Yu Jinhua
1, the remaining boss Hello, you spend waflow water has been 12 years, what kind of motivation allows you to adhere to 12 years? How was the beginning with waflow flower knot?
Like it, love it accurately! At that time, I did underwear in the market, have some understanding of the underwear, waflowers in the water area manager found me, and I said the development trend of underwear monopoly, waflow water flowers in the direction of development, I think think I really like it, she chose, and has been doing now. In addition, the name waflow flowers and our family also quite fate, there is a flower in my name, my husband has a water name in the name.
2, now you have to give her daughter, and her current business waflow satisfied with the status of flowers? Talk about your daughter in the eyes of it?
Green out of blue in the blue than it is very confident of her, will be better! My daughters are very good, mature and mature in my ways of speaking and doing things. I am very proud of being a mother.
3, now equivalent to retire, talk about your current state of life, right?
It's not a retirement, but now it's not as handy as it used to be, and it's a lot easier physically and mentally. Going to the store everyday, but starting to enjoy life now. I like to cook and support myself. I often buy some books in this area to see. I often try to make something new for everyone to try and do regular maintenance. Anyway, try something that you did not have time to enjoy now.
More waflow water flower information, please pay attention to the official website
Downcoat is a jacket filled with Down stuffing and has a large round shape. Down clothes generally account for more than half of the down. At the same time, they can be mixed with some fine feathers. The down clothes can be cleaned, disinfected by high temperature, and then filled in the clothes.
Down Jacket has the best warmth retention. Most of them are worn by people in cold areas.

Down Jacket
White Down Jacket,Down Jacket,Womens Down Jacket,Down Jacket Outer Clothing
DALIAN GACCILANG FASHION CO.,LTD. , http://www.cashmerecoatlong.com